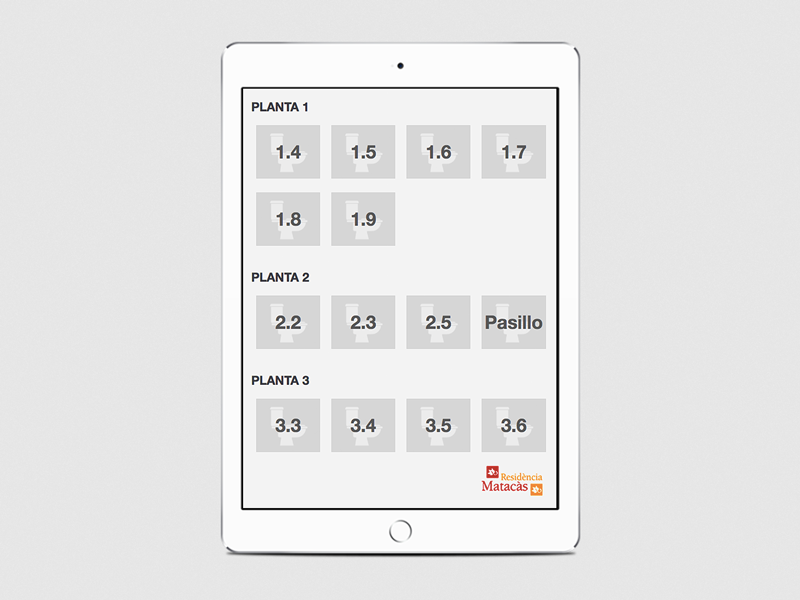 Bathroom control
In this case, Bathroom Control app has been created to improve performance with staff. This helps in optimizing the performance of a daily task, making the work more dynamic.
This application consists of two screens, the first shows the user all the center bathrooms and, within each of them, we can see who should go to this service and what he needs.
Unique applications designed specifically for the management and control of the residence, add value to your daily experience.
The design and development of applications for the Residence Matacás has been entirely carried out by LEULIT.