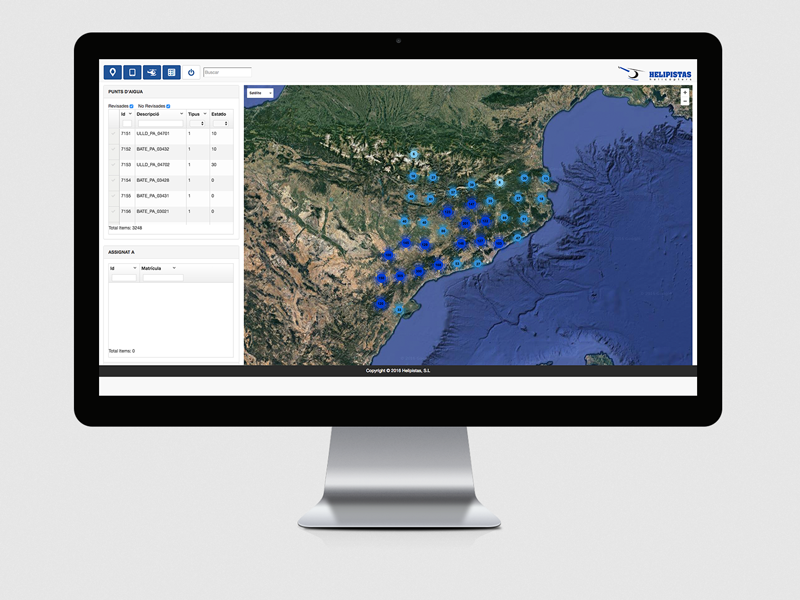 Water rafts
Rafts of water is an application to carry out a correct management of the water points and points of interest, to optimize the means contracted during the emergency and the inactive periods.
The entire system provides the service and support for data related to forest fires both in the operational aspects of the emergency as well as maintenance outside and within the forest campaign
During the campaign, the use of the database will facilitate emergency management and reduce action in time. Likewise, any data may be modified, included or eliminated during the emergency.
During inactive periods, the Database is managed in such a way that before the start of the forest campaign they are updated.
It has been developed for Helipistas, an aeronautical company that collaborates in extinguishing fires.